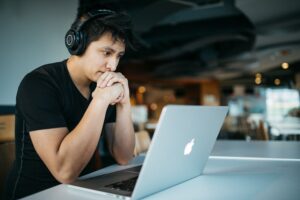 Success comes with its own set of challenges. Your sales are through the roof, but so is the pile of transactions that you need to get recorded into your accounting software. Before you drown in receipts, invoices, and payments, you decide it's time to hire a virtual bookkeeper or a bookkeeping service. At this point, you are trying to find the best option to handle these essential financial tasks without going over your budget. Before you hire your bookkeeper, it's important to understand the costs involved and how that could impact the overhead costs of your business. Let's start with bookkeeping hourly rates and what you need to know.
What Is the Average Bookkeeping Hourly Rate?
The average hourly rate for a bookkeeper is between $18 to $23, according to Salary.com. However, this rate can vary based on experience, areas of expertise, education, and additional skills. If you opt for a bookkeeping service, then you should anticipate paying between $300 to $500 per month. Again, those costs can also vary based on the number of transactions to be entered each month, your sales volume, and other factors, including the services you want to be performed.
You can opt to hire a bookkeeper directly, thus making them a part of your team. If so, your costs will also include the taxes and benefits, as well as the training and recruiting costs associated with hiring a bookkeeper. However, there are other options that can reduce bookkeeping costs for small businesses, and that involve using a bookkeeping service or a freelance bookkeeper.
How Much Do Bookkeeping Services & Freelancers Cost Online?
When you look at bookkeeping services, the costs can vary greatly, but they also offer a variety of additional services, including handling payroll, paying bills, and even providing expertise for small businesses that lack a CFO position. Thus, they provide all the services of a bookkeeper while also acting as your accounting department. Utilizing a bookkeeping service can save your small business costs, particularly when you don't want to invest in additional administrative staff but are looking to grow your production or sales teams.
The costs of a freelance bookkeeper will vary depending on their expertise, years of experience, and other factors. Thus, most freelance bookkeepers charge between $25 and $45 since they pay their own taxes and have costs associated with running their freelance business. Bookkeeping hourly rates could also depend on where your business is geographically located since bookkeeping hourly rates vary from region to region. Here is a quick breakdown of what you can expect to pay for a freelance bookkeeper, based upon current averages:
Hourly – $25-$45
Weekly – $375 – $1,800
Monthly – $1,500 – $7,200
Keep in mind, these costs can often be comparable to a bookkeeping service while providing more options to assist your small business as it grows. With that in mind, let's talk about some of the benefits of hiring a bookkeeping service versus a freelance bookkeeper.
Hiring A Bookkeeping Service vs A Bookkeeping Freelancer
There are plenty of benefits to hiring a bookkeeping service, including a range of expertise in multiple industries and various service offerings. Depending on the bookkeeping service, they could also specialize in small business or e-commerce, thus having the knowledge to assist you in understanding your financials while also helping you to avoid making crucial mistakes that could lead to penalties, fines, and fees related to non-compliance. They also can offer access to an accountant, giving you the ability to tap into a higher level of financial expertise, which can be included as part of your monthly cost.
Freelance bookkeepers, on the other hand, provide specific expertise that may be limited to their knowledge of a specific state or geographical area. While hiring a freelance bookkeeper local to your area might be appealing, keep in mind that they might not be able to offer additional services as your business begins to expand. Freelance bookkeepers are often cheaper than hiring an accountant simply because they can perform a majority of the financial administrative tasks at a cheaper hourly rate. However, if you are looking for a higher level of financial analysis or have specific tax questions, you might want to consult an accountant.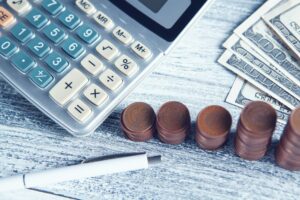 What Do You Get From A Bookkeeper For The Cost?
So what tasks can you expect your bookkeeper to handle? Their core function is to ensure the bills are paid on time, taxes are filed correctly, transactions are recorded promptly and accurately, and payroll runs on time. Here are some examples of what that can include, thus impacting your bookkeeping hourly rates:
Recording daily financial transactions
Updating the general ledger
Preparing trial balances for your accountant and maintaining a balanced general ledger
Monitoring cash flow
Produce financial reports
Maintain and file requisite documents for tax compliance
Ensuring compliance at the local, state, and federal levels
Run payroll
Generate invoices
Establish different account
Maintain subsidiary accounts by posting, verifying, and allocating transactions
Reconciling entries to balance subsidiary accounts
Monitoring for variances between the projected budget and actual costs
As you can see, your business can definitely benefit from having a bookkeeper who is managing your financial administrative tasks, thus allowing you to be able to make the best strategic decisions for your small business. If the idea of trying to find a local bookkeeper or bookkeeping service seems a bit daunting, consider the options available when you opt to work with someone virtually. But can you find reliable bookkeeping help online?
Where Can You Find a Reliable Bookkeeper or Bookkeeping Service Online?
The best way to find either a freelance bookkeeper or a bookkeeping service online is through freelancing websites that assist you in the hiring process by vetting potential bookkeepers and bookkeeping services. Some even offer to provide payment services, allowing you to have an additional level of security that you will be paying for the work to be completed correctly and timely. Check out these 8 best freelancing websites to help you hire the right bookkeeper for your needs.
What Factors Influence the Cost of a Bookkeeper's Hourly Rate?
As mentioned earlier, bookkeepers can be used to complete a wide variety of tasks. If you are opting to hire a freelance bookkeeper or a bookkeeping service, then what you want them to handle will influence the hourly rate. Start by defining what you need your bookkeeper to take off your plate. Is it the recording of transactions and balancing your general ledger? Do you need to shift more financial tasks their way? Be realistic about what you expect them to complete on a weekly and monthly basis, thus helping you to manage your bookkeeping hourly costs more effectively.
5 Final Tips On Getting a Fair Price From a Bookkeeper
Are you ready to take the plunge and hire a bookkeeper? Before you do, here are 5 things to keep in mind:
When it comes to working with your bookkeeper, be it one you hire, a freelance bookkeeper, or a bookkeeping service, you need to be realistic with your expectations. Make sure you clearly outline what you need them to do.
Give them a clear understanding of your business and the volume of work they can expect, both weekly and monthly.
If you expect to delegate more tasks to your bookkeeper over time, expect that it will increase your bookkeeping hourly costs.
Look for a bookkeeping service that specializes in your industry, thus giving you expertise that can help you stay in compliance.
Choose a bookkeeper or bookkeeping service that can grow with your business.
For many small businesses, startups, and e-commerce businesses, finding a bookkeeper can be challenging since they might not always be aware of the unique aspects of your situation. If you want to tap into the best resources, consider working with an accounting service that provides bookkeeping and so much more.
What Is AccountsBalance?
AccountsBalance provides full-service accounting services, including bookkeeping. We are geared toward startups, e-commerce, and small businesses. We know the challenges you face and can provide financial services to meet your needs, both now and in the future. Our team of experts also offers expert financial advice, helping you to understand the financial health of your business. With our team, we can give you the services necessary to take your business to the next level.
In Summary
As your business grows, so does the amount of administrative work. By hiring a bookkeeper, you can take many financial tasks off your plate, thus allowing you to focus on growing your business. You don't have to take on the cost of hiring a new staff member since bookkeepers and bookkeeping services are available for a monthly rate, thus allowing you to outsource these tasks to experts and stay within your budget. Help your business thrive by tapping into the right expertise and keeping your financials under control.