Managing the expenses of your small business means finding ways to complete tasks efficiently on a budget. Freelance or independent contractors can be the means to effectively do just that. Instead of hiring full-time staff and incurring additional payroll expenses, as well as recruitment and onboarding costs, you can tap into the experience of these freelancing contractors. They offer the high-quality work you require, plus they can increase their workload to fit your busiest times. Bookkeeping, for instance, is one aspect of your small business to consider outsourcing to a freelancer. What are the benefits of utilizing a freelance bookkeeper?
Tap into someone with a unique skill set and accounting background
Minimize payroll costs
Increase hours as needed, fit the highs and lows of your business
Minimize overhead and administrative costs
Provide flexibility as your business grows
Offers a way to transition your business into its accounting department
There are clearly a variety of benefits that come from using a freelancing bookkeeper. But how can you find one that fits the needs of your company right now and into the future? Let's check out the 8 best freelance websites for bookkeepers and hire without problems.
FreeUp provides pre-vetted freelancers, so you can be sure they are qualified to handle your bookkeeping. They are one of the best freelance websites for bookkeepers. The platform handles the interviewing, recruiting, and vetting, so you just have to meet your freelance and determine if they will be a good fit for your team. You can complete the hiring process in just a few days. All the billing happens through the platform, which makes it more streamlined for your business. With a quality support system, you can easily navigate the process to find the right freelancer to fit your needs, making it easy to hire a freelance bookkeeper.
Upwork provides a web-based platform for freelancers from around the world to connect with clients. You can use their timekeeping platform to track the work being done, plus the platform completes the invoicing and billing process. You have to filter through the potential candidates and complete the interviewing process on your own. While there is no vetting process, freelancers do have to go through a confirmation process before working on the platform. Upwork also provides multiple communication tools, making it easy to collaborate with your freelance bookkeeper. You have the option to browse freelancers by category and create specific requirements for your potential freelancer, which allows you to quickly filter out freelancers that don't have the right experience or skill sets.
PeoplePerHour provides a platform to connect with various freelance bookkeeper by the project or by the hour. Using their project based platform, you can customize your requirements and connect with a bookkeeper experienced in your industry. There is also a 24/7 customer service team available to answer any questions, as well as anti-fraud protection. With a simple billing system, it makes hiring a freelancer for regular monthly bookkeeping work easy to accomplish.
Fiverr provides high quality bookkeeping freelancers with project based pricing. If you are looking for regular monthly bookkeeping services, you can create a project and build a relationship with a freelancer to delegate specific tasks throughout the month. This platform includes paying for work upfront but your payment is not released to the freelancer until you approve the work. With a customer service representative assigned to you, it can be easy to find the right fit for your business.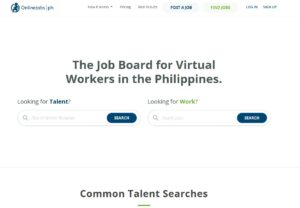 OnlinejobsPH provides high quality freelancers at affordable prices. You can set the terms for employment, from part-time, hourly, project, or even salaried. Your business can find the right talent to fit your needs from thousands of workers. Plus, you pay your freelancer directly, although the platform does offer a free payment option feature.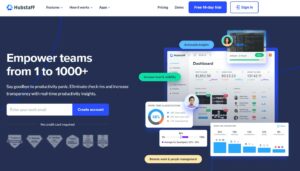 Hubstaff provides a timekeeping and collaborative tool for you to work with freelancers. It offers workforce management options, plus it can be integrated with Quickbooks and Trello. Plus, with its time management software options, you can easily bill clients for work completed by your freelancers and effectively manage payments to your freelancers. It also provides opportunities for you to connect with teams of freelancers around the globe.
MyOutdesk provides virtual assistants, bookkeepers, and more through a platform that allows you to access their services from anywhere, while still remaining within your budget. Your virtual assistant can handle data entry tasks, saving you time and allowing you to keep your focus on your generating sales. Their virtual platform gives you the ability to scale up your business, while eliminating repetitive tasks from your daily routine. The platform provides data security, time management, and a standardized work environment for your team.
Freelancer.com combines multiple aspects of online freelancer platforms, including time management software, a talented team of recruiters, and approved milestones. You can pay your freelancer once you are satisfied, they have met the milestone. You can also browse portfolios of bookkeeping freelancers to gauge their skill set and the quality of their work. Set the requirements for your project or routine administrative work, then find the right fit for your business. No matter what applications you use, your freelancer will be able to integrate effectively with your team. Using their recruiters, Freelancer.com culls through their members to find potential freelancers for your project or ongoing workflow.
Conclusion
The beauty of using freelancers is that you can customize your team to fit the needs of your business. With these top 8 best freelance websites for bookkeepers, you can find the right fit for your current needs but give you the capability to grow without having to hire an entire accounting department. Each of these platforms offers different ways to connect with your freelancer, as well as payment options to fit your budget. If you are ready to stop having to handle all your bookkeeping duties, then consider freelancing as a way to delegate these tasks, while still giving you the ability to manage your cash flow and overhead effectively.