Hey, thanks for tuning in to another Partner Interview at AccountsBalance.
My name is Connor Gillivan. I'm the CMO and an Owner of AccountsBalance.
We're on a mission to help 1,000+ businesses better understand their numbers, and industry partnerships is a big way that we're able to make it happen.
We're all about creating win-win partnerships where we are able to grow with other companies in the agency, SAAS, and online space.
In this exclusive interview, we interview Kris Hughes from Zanate Ventures.
Kris is the Founder of Zanate Ventures. He is several things to different types of clients: a ghostwriter, a brand strategy coach, an accountability coach, and a fractional marketer.
He wears many hats, and wouldn't have it any other way.
He's always been a content creator and communicator. Following a short career in professional sports, he pivoted back to lean in on his writing and started his own sports blogs in 2007, eventually selling those to another network in 2012, before helping to build a large digital publisher here in Austin for the next four years pre-pandemic.
That opportunity gave him the opening and the chance to build Zanate and work with people like him: solopreneurs who are looking to do something and build a life that's supported by their businesses, not dominated by them.
He loves helping people find their voice and craft a powerful story that tells who they are, how they help and the transformation that their ideal client will encounter during the course of their work.
In his free time, he is a rabid soccer fan (#VHLM), homebrewer, and explorer who's always in search of the next great brewery, coffee shop, or hidden spot to plop down and do great work for his clients.
We hope that you enjoy the interview and that it brings value to you as an agency business owner.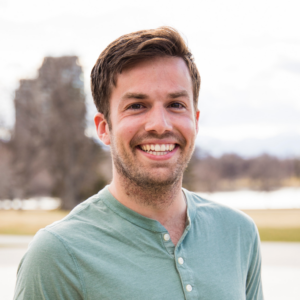 Connor: Hey Kris, thanks for taking the time to chat with us here. We love getting to know our partners better so that our community can benefit from what our partners are offering and doing in the industry. To get started, can you give us a high level overview of Zanate Ventures and how it got started? 
 Kris: I was laid off from a marketing role in January 2020, and had a moment of introspection. At that point there were two choices: dive head-first back into the market and try to find something full-time or go the contract route for a while and see how that went. I did the latter, and glad I did!
With the volatility surrounding COVID, ironically, it was a great time to build a business. With layoffs occurring, there were opportunities available for fractional marketers and people who were recently laid off – or had more time on their hands – were ready and willing to pour resources into their personal brands.
I started building my presence on LinkedIn throughout '20, landing my first social media ghostwriting client in November '20 and the rest is history. We've pivoted some since, with a renewed focus on creating compelling content startup, agency and non-profit founders to help them more effectively tell the story their communities are ready to hear.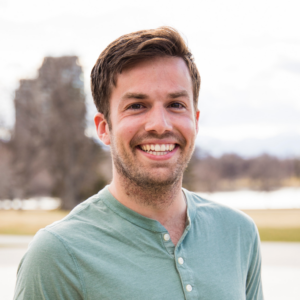 Connor: That's awesome! Can you dive a bit more into how you create compelling content for scaling agencies or start-ups? I'm sure our audience would love to know exactly what problems you could solve for them. 
 Kris: The best content creation process in our business model is a collaborative process. We kick off every new client engagement with a deep dive discovery process to set the table for the storytelling. This includes a few calls where we're asking open ended questions to see how our clients talk about their businesses, their convictions, the pain points of their ideal clients, the competitive landscape and how they're different and more.
There's typically a lot of great content ideas which surface from this discovery process, which we can create ourselves, or build a strategy for our clients to do the creation and distribution. Each engagement is a little different depending on our client's resources and the level of service they'd like from us.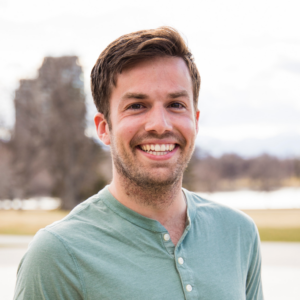 Connor: Jumping off of that…if there was one problem you'd say that Zanate Ventures solves best for your clients, what would it be? Why? 
 Kris: The "good enough" content paradox. When an organization is resource-light and time-poor, they get caught in the "good enough" content paradox. They create and share content because they've either: been told by someone up the food chain that they have to, or realize it themselves, and do it begrudgingly. In this scenario, content is a chore. Something to check off of a to-list. Not something that's driven by conviction and clarity.
We "remove the chore," and tell our client's story in their words and in the background – largely, with some input – so they can take that marketing element off their plates.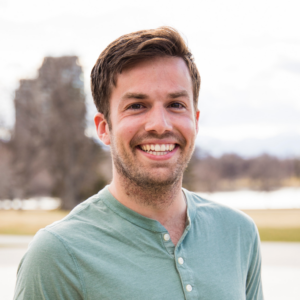 Connor: As the company continues to grow over the next year, what are your plans for expansion? Any new products or offerings or enhancements to your current products? 
 Kris: Scale is front of mind for us, but doing so in a responsible and incremental way. Our revenue has grown 30% year over year since '20, and should again this year. That brings some "good" problems with it – including whether to bring on that first hire, or build systems and processes which can help to streamline our operational capacity.
We've been doing some email marketing work and consulting lately and I see us digging even further into that as we get closer to '24. So, so many businesses have dormant email audiences or are ineffectively marketing to active audiences. There's a ton of opportunity being left on the table in both scenarios.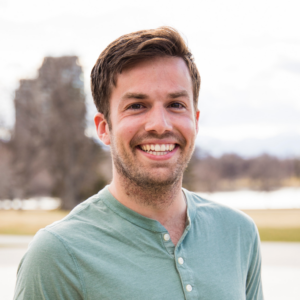 Connor: And how specifically would you say that Zanate Ventures and your team is different from other similar businesses in the industry?
 Kris: We hit the ground running fast. While our discovery process can last as long as a month, from that point, we're cranking out great content – in our client's voice, using their words – on a predictable and repeatable cadence. We've had several clients tell us things like: "You guys sound just like me," or "You move so fast!" And that's our goal. There's no time to waste when it comes to telling an impactful story.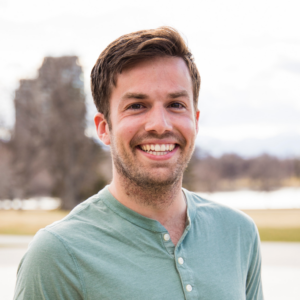 Connor: What made you decide to get involved in the consultation space? What's your starting online business story? From what we've found, a lot of business owners in the consultation space have fun stories of how they first started…
 Kris: I was originally a sportswriter. Back in 2009, I started a series of sports blogs called the Fanattic Network from scratch – self-teaching content strategy, WordPress, and social media distribution. Those blogs grew quickly, and I sold them to another network in 2011, working for them on the side for a few years while holding down 9-5 I hated.
I was offered an opportunity to come on board with Wide Open Media Group in 2014 as the Director of Content Operations, and the 5th employee. Over the next four years, we built a network of lifestyle content sites to 15M unique visitors, and were acquired by Publishers Clearinghouse in 2019. I was a part of that acquisition, and it helped me start to think about how I could make the shift to building something for myself and applying what I had learned in the trenches to people looking to tell a more impactful story.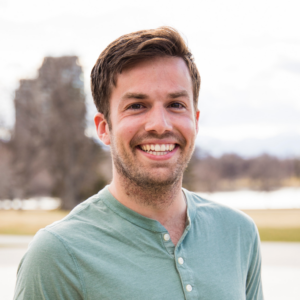 Connor: Love it! Talking more about the online business industry, where do you see it going in the next 1-2 years? Any unique predictions that you could share? 
 AI will certainly have an impact. In my mind, it's about proactivity vs reactivity. As long as you're proactive and think about how you can use AI tools to your advantage to stay ahead of the curve in your industry, you'll be fine. The problem will come for creators and business owners who stick their heads in the sand over the next year or so, and get caught up in the avalanche of innovation because they didn't take time to learn and implement best practices.
I'm also a firm believer that freelancing is the future. The almost 700K people laid off this year in the tech sector is proof. Companies are going to continue to run resource-light, and that's going to create a helluva lot of opportunities for freelancers who have strong and well-positioned brands in the coming year.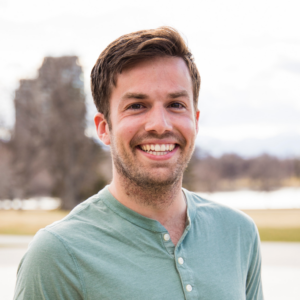 Connor: Giving you an open mic for a minute, what is something you'd want the AccountsBalance audience to hear?

 Kris: The clients who pay the least will expect the most. Never, ever back down from your pricing and the value that you provide to the people that work with you. If someone's willing to nickel and dime you during the negotiation process before you start working together, they'll also nickel and dime your time once you start working together – and it'll be a nightmare.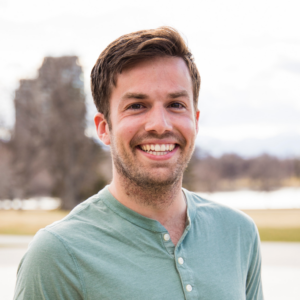 Connor: Changing gears a little bit…When it comes to bookkeeping and accounting, what do you think the biggest pain points for business owners are? Feel free to speak from personal experience as well. 
 Kris: The lack of affordable options to do it yourself, and the cost-prohibitive nature of working with CFPs other than to do taxes. I HATE QuickBooks, but they're the best of the worst, unfortunately. The other platforms are awkward, clunky, and don't have the service mix that we need. Especially now that we've shifted to an S Corp from sole proprietorship and are paying out some payroll internally and to contractors for one off developmental gigs.
I feel like there's still a huge opportunity in the market for a leaner, meaner, and more user-friendly QB to steal some of their market, and make plenty of folks like myself happy in the process.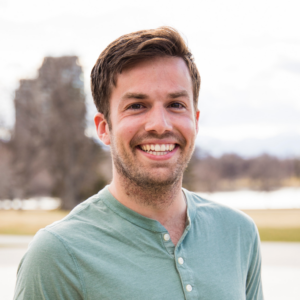 Connor: As we close this out, I just have one more question. Where is the best place to find and follow you and the company online? Also, if you have one, is there any special offer that you'll be offering to the community today?

 Kris: The best place to find me is on LinkedIn at. Folks should also follow my wife and Creative Director, Julie Fiore on LinkedIn as well at. You can check out our website.
For anyone reading this that becomes a new client we'll take 15% off your first month's service package! Book a call on the website, or at calendly.com/krishughes.