Hey, thanks for tuning in to another Partner Interview at AccountsBalance.
My name is Connor Gillivan. I'm the CMO and an Owner of AccountsBalance.
We're on a mission to help 1,000+ businesses better understand their numbers, and industry partnerships is a big way that we're able to make it happen.
We're all about creating win-win partnerships where we are able to grow with other companies in the agency, SAAS, and online space.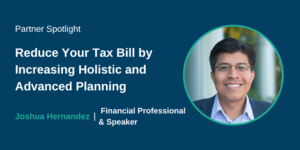 In this exclusive interview, we interview Joshua Hernandez, Financial Professional & Speaker.
Joshua teaches business owners and their teams How Money Works- the foundational principles of building and protecting wealth. According to him, the skills of great financial decision making aren't taught at home and your 401(k) provider barely scratches the surface. They fix that! He's got classes, tools, and dedicated coaches support you and your team.
His process & network is designed to help make it easier for business owners to solve complex Estate Planning, Long Term Planning and Tax dilemmas.
On his spare time, he enjoys teaching teenagers how to break out of their shells and increase their confidence through Public Speaking.
We hope that you enjoy the interview and that it brings value to you as an agency business owner.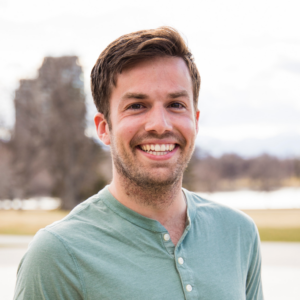 Connor: Hey Joshua, thanks for taking the time to chat with us here. We love getting to know our partners better so that our community can benefit from what our partners are offering and doing in the industry. To get started, can you give us a high-level overview of Joshua Hernandez-CFEd and you got started in the Financial Education space, supporting business owners? 
Joshua: 20 years I was invited to have a conversation with a financial professional to learn about the fundamentals of building wealth. I was surprised to learn more about money during those first couple of conversations with him  than I had learned in school and at home.
I was so intrigued in what I was learning, I decided to become a financial professional myself. Since then my passion has been to educate and implement. As I got better at my craft I began working with business owners who were becoming profitable and running into  tax problems.
I was surprised to find how little support they were receiving in the area of advanced tax planning and retirement planning. I now dedicate part of my practice to supporting profitable business owners and their CPA's with access to holistic and proactive planning services through our Virtual Family Office Experience.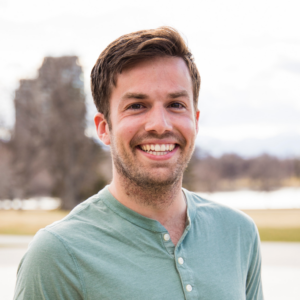 Connor: That's awesome! Can you dive a bit more into the products and services you offer towards financial literacy? I'm sure our audience would love to know exactly what problems you could solve for them. 
Joshua: This part of my practice is dedicated to supporting profitable business owners and their CPA's with proactive and holistic planning services to help reduce taxes and increase efficiencies in their planning. Most accountants are focused on offering backward looking, compliance related services.
Meaning business owners are usually meeting with their accountant after the year is over to help them figure out how to save taxes for the previous year. The accountant does their best with what's given to them but quite often the best strategies are no longer available since they should have been implemented during the tax year (not after). 
Proactive and holistic planning is an approach that engages a business owner in a relationship to get the attention they need throughout the year, not after the year is over. This switch in mindset and support does wonders to the level of strategies and efficiency they now have access to.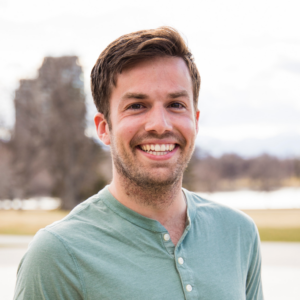 Connor: Jumping off of that…if there was one problem you'd say that Joshua Hernandez solves best for your clients, what would it be? Why? 
Joshua: Reducing your tax bill while simultaneously increasing the efficiency of your long term retirement strategy through holistic and advanced planning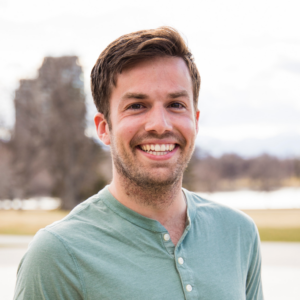 Connor: As the company continues to grow over the next year, what are your plans for expansion? Any new products, offerings, or enhancements to your current products and services? 
Joshua: Enhancing our Virtual Family Office with vetted specialists that can support business owners in all areas of their life: legal, estate planning, insurance planning, investment planning, tax planning.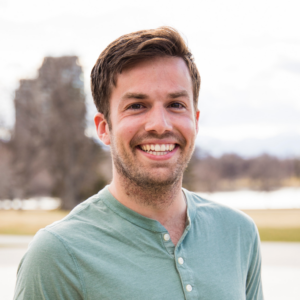 Connor: And how specifically would you say that Joshua Hernandez and your team is different from other similar businesses in the industry?
Joshua: Most professionals in my space are focused on pitching one particular product but that may limit you to biased opinions. We believe in a more holistic and comprehensive planning experience where your entire business and financial picture is reviewed to identify multiple strategies that can cohesively work together to accomplish several goals.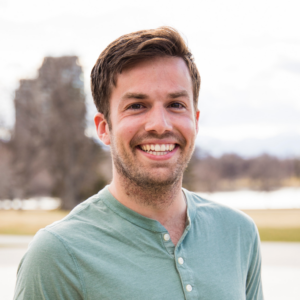 Connor: What made you decide to get involved in e-learning? What's your starting online business story? From what we've found, a lot of business owners in the same space have fun stories of how they first started…
Joshua: Covid made me do it.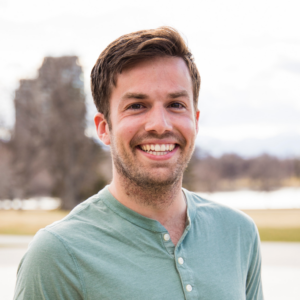 Connor: Love it! Talking more about the online business industry, where do you see it going in the next 1-2 years? Any unique predictions that you could share? 
Joshua: A hybrid approach will become more prevalent.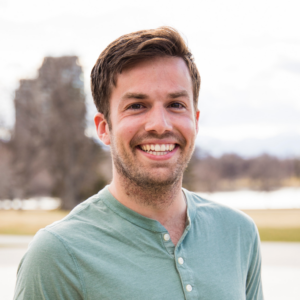 Connor: Giving you an open mic for a minute, what is something you'd want the AccountsBalance audience to hear?
Joshua: If you're a profitable business owner who has been paying over $150k+ annually in taxes and like the idea of taking a more proactive and comprehensive approach to your tax and retirement planning, we'd love to help.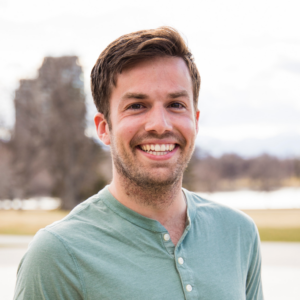 Connor: Changing gears a little bit…When it comes to bookkeeping and accounting, what do you think the biggest pain points for business owners are? Feel free to speak from personal experience as well. 
Joshua: As mentioned earlier, most accountants are focused on backward looking services and business owners that want more should start asking for proactive – forward looking services from their CPA's.
In order for proactive-forward looking services to work, you need to have a bookkeeping service that is current, up to date and able to provide you data fairly quickly. A great bookkeeper is key for these more comprehensive services.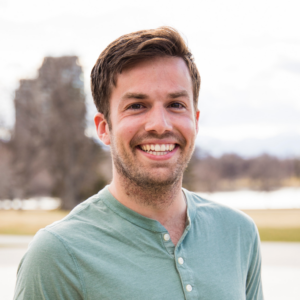 Connor: As we close this out, I just have one more question. Where is the best place to find and follow you and the company online? Also, if you have one, is there any special offer that you'll be offering to the community today? 
Joshua:
You can find me on Linked by searching for Joshua Hernandez Advisor

You can schedule time for a complimentary consultation at

www.TimeWithJosh.com

We'll offer a complimentary analysis of your current plan by completing a questionnaire at

www.AdvancedPlan.net