Hey, thanks for tuning in to another Partner Interview at AccountsBalance.
My name is Connor Gillivan. I'm the CMO and an Owner of AccountsBalance.
We're on a mission to help 1,000+ businesses better understand their numbers, and industry partnerships is a big way that we're able to make it happen.
We're all about creating win-win partnerships where we are able to grow with other companies in the agency, SAAS, and online space.
In this exclusive interview, we interview Gray MacKenzie from ZenPilot. 
He is the CEO of ZenPilot, a training and consulting business that helps digital agencies build more productive, profitable, and healthy teams by streamlining their operations in ClickUp. Gray works with agencies who are moving to or already running on ClickUp. The company's focus is extremely narrow, but his expertise is incredibly deep. They have served 2,600+ agencies and are the Seal Team 6 for agency project management and process development.
We hope that you enjoy the interview and that it brings value to you as an agency business owner.
Connor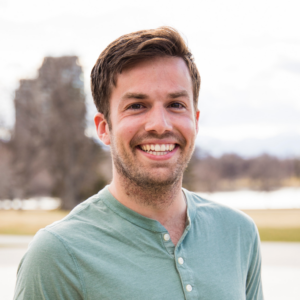 : Hey Gray, thanks for taking the time to chat with us here. We love getting to know our partners better so that our community can benefit from what our partners are offering and doing in the industry. To get started, can you give us a high level overview of ZenPilot and how it got started? 
Gray: 12 years ago, my business partner Andrew and I were running a fast-growing, but not very profitable agency. As we won awards and signed on bigger logos, we struggled to consistently deliver client results on time and in budget.
So we blamed our project management platform and started tool shopping. We tried most of what was on the market, then finally discovered that we were missing 2 of the 3 key components to excellent agency project management – the right processes (living natively where the work is done) and the healthy habits of our team so that everyone did things the right and best way, every time.
Fast forward to today and we help agencies nail all 3 of those key components – PM technology, processes, and building highly efficient and accountable teams. And we do it all on top of tools like ClickUp (we're their largest solutions partner and have served over 2700 agencies).
So when you're ready to streamline your operations to drive more productivity, profitability, and team health, think ZenPilot.
Connor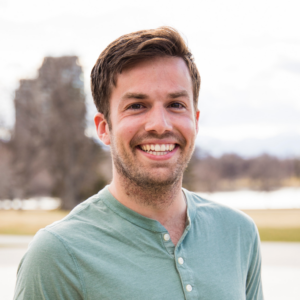 : That's awesome! Can you dive a bit more into the help that you offer for agencies to streamline their operations in ClickUp and build healthy teams, boosting productivity and profits? I'm sure our audience would love to know exactly what problems you could solve for them. 
Gray: It all starts with your agency operator scorecard. What are the key metrics you need to know, what frequency do you need to review them, and how exactly are you going to get accurate numbers? Not just your net margin (that's too late to do much about), but KPI's like utilization, gross margin, average billable rate (ABR), average labor rate (ALR), and profitability by client, service line, and team.
So we start there and build that for our clients and the systems we'll use to get those numbers. Then we systematically prioritize improvement sprints based on highest ROI.
Often, that starts with building a single source of truth for all client-related and internal work (ClickUp), deploying SOP's across the organization, and training and certififying each team member.
Connor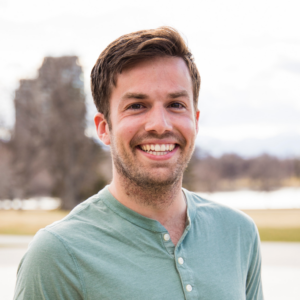 : Jumping off of that…if there was one problem you'd say that ZenPilot solves best for your clients, what would it be? Why? 
Gray: Teaching our clients to be excellent agency operators. Most owners are creatives who love their clients and solving problems, but hate all the details of running an agency business. Very few are trained operators who operate with both data + instincts.
They're almost always missing accurate visibility into their true performance and are overwhelmed by solving that issue. We make that easy for them.
Connor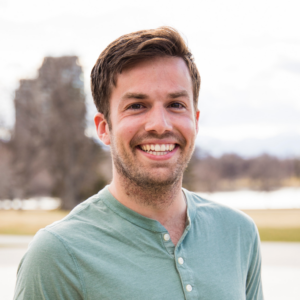 : As the company continues to grow over the next year, what are your plans for expansion? Any new products or offerings or enhancements to your current products? 
Gray: Our Agency Operator Certification is the most exciting initiative that's been in development over the past year and will help 5,000 agency teams run better, more fulfilling, more valuable organizations over the next decade.
Connor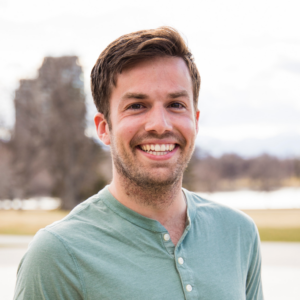 : And how specifically would you say that ZenPilot and your team is different from other similar businesses in the industry?
Gray: We're extremely well-known in the ClickUp ecosystem as their largest and highest-rated solutions partner. Our technical solutions team loves to say "if ZenPilot can't do it in ClickUp, it can't be done." But what really sets us apart is our combination of that technical excellence, our deep agency expertise driven by working with thousands of firms and running our own agency over the past 12 years, and how quickly we can deploy that expertise into agencies because of our extremely tight focus.
Connor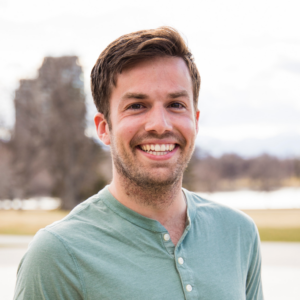 : What made you decide to get involved in the agency operations space? What's your starting online business story? From what we've found, a lot of business owners in the agency operations space have fun stories of how they first started…
Gray: This is a passion project for Andrew and I. A decade ago, we were those agency owners flying by the seat of our pants, making decisions based almost exclusively on gut feelings. That created chaos for our team and a lack of consistency for our clients.
We put our heads down and committed to becoming world-class operators and that changed our business in incredible ways and we couldn't help ourselves from sharing it with the world.
Connor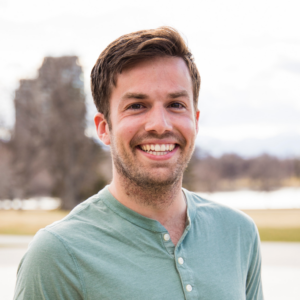 : Love it! Talking more about the online business industry, where do you see it going in the next 1-2 years? Any unique predictions that you could share? 
Gray: AI is both underrated and overrated. Yes, it will impact our work in the obvious ways we're all playing with it (copywriting, creative generation, development augmentation, etc), but no, it won't replace 90% of our jobs. Instead of fear, we should be incredibly excited – this represents an incredible earnings boost opportunity for everyone who learns to leverage AI to drive productivity. And tightly-niched firms who collect detailed client data will benefit deeply from the analysis AI can deliver that will drive better and better marketing strategies.
Connor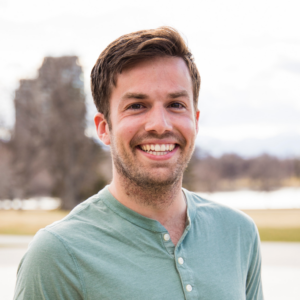 : Giving you an open mic for a minute, what is something you'd want the AccountsBalance audience to hear?
Gray: Profitability is not a dirty word. Running a >20% true net margin firm creates so many virtuous cycles. Your efficiency at earning your revenue means that you can pay your people more, which drives better talent, which drives better client results, which drives a larger pipeline of referrals, which increases your pricing power, which means you can invest more in R&D and staying ahead of the curve, and…you get the idea.
Connor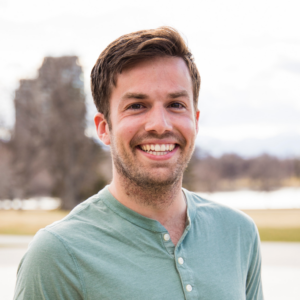 : Changing gears a little bit…When it comes to bookkeeping and accounting, what do you think the biggest pain points for business owners are? Feel free to speak from personal experience as well. 
Gray: The biggest pain point is they don't actually know their numbers. Ask most <$2M agencies for their gross margin and they'll have a very fuzzy idea (if they even know how to get that number). If you don't know your numbers, you're not a serious business operator and that should go to the top of the priority list. Having a system to accurately measure your business—like that scorecard I mentioned—is so, so important. If you don't have it, you're almost flying blind.
Connor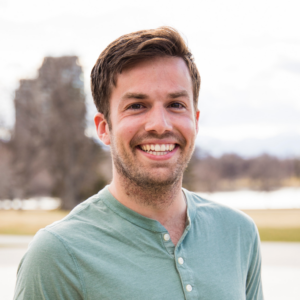 : As we close this out, I just have one more question. Where is the best place to find and follow you and the company online? Also, if you have one, is there any special offer that you'll be offering to the community today? 
Gray: You won't want to miss our ClickUp for Agencies guide—it's a full 47-page guide to implementing our framework that puts your agency on the optimal ClickUp setup for visibility and productivity. It took us years to fine-tune this framework but now we want agencies to use it to get ahead and get the ROI from ClickUp faster.
And if you'd like to schedule a free consultation with an agency ops expert and start drafting your scorecard, I'd encourage you to book that meeting here.