Your idea or product is ready to be revealed to the public, and you are excited to watch this new business take off. The challenge is managing the accounting and bookkeeping as you sell your product line, cover overhead, and keep your financials up to date for your investors. A startup involves a lot of legwork, and it can be easy to push administrative aspects to the side as you focus on other priorities. With changing tax laws and increased funding available for startups, knowing your financial position is key to being able to jump on new opportunities. When it comes to accounting, putting it on the back burner could end up leaving your startup stalling out. Using an accounting service specializing in startups can give you the tools and experience you need to take your startup to the next level.
If you aren't making many sales yet, it might seem presumptive to hire an accounting service. Yet, putting one in place builds a solid foundation for your business and future growth. With that in mind, let's discuss how to find an accounting service for your startup in 2023 and what you need to know.
When Is the Right Time to Get Accounting Services for Startups?
There are multiple reasons to hire an accounting service for your startup, including determining whether you are meeting your financial targets, whether you need to sell off some assets, or if you need to consider an infusion of capital. An expert has knowledge regarding tax laws, which can assist you in avoiding mistakes that could lead to penalties and fines. Making crucial financial decisions or strategizing for the future depends on having a complete and accurate picture of your business finances, and that is where an accounting service for startups becomes essential.
If your startup is a one-person operation, then an accounting service can provide the expertise and knowledge necessary to keep you on track. As your startup expands, then an accounting service can play a greater role in the financial aspects of your business. As soon as you start making money and paying bills, it is worth investing in an accounting service for startups. That way, you know everything is done right from the start, avoiding potential issues. Plus, you already have a service in place for taxes and payroll as your business grows. Fundamentally, the earlier you hire an accounting service, the better for the overall financial health of your startup.
What Is the Normal Cost for a Startup Accounting Service?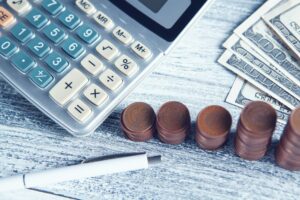 Accounting services for startups vary greatly in cost, depending on the services offered and what your business needs, with options to pay monthly or annually. Custom pricing is also available based upon your current sales or the number of transactions you have per month. Some accounting services provide simple accounting and bookkeeping functions, while others offer CFO functions. By focusing on what your business needs right now, you can find the right accounting service. However, be sure that the accounting service can grow with your startup, providing additional services as you may need them.
What Will a Startup Accountant Do For You?
Accounting services for startups can assist with determining your business structure, be it an LLC or corporation. Your accounting service likely has online accounting software, making it easy for you to upload various transactions, both expenses and sales. They can also walk you through the process of setting up your bookkeeping system, giving you the ability to manage payroll, invoicing, and payments to your vendors. Your accounting service for startups assists with:
Financial statements
Tax returns
Tracking startup costs
6 Steps to Find the Best Accounting Services for Startups
Finding the right accounting services for startups is not as simple as doing a Google search and picking one of the top options. Instead, focus on the current needs of your startup. If you are investing heavily in R&D, then a simple bookkeeping service might not be enough. With a growing number of options available, you can find the accounting service to fit your current situation, and that offers services you can add in the future.
Hiring the right accounting service for your startup means knowing where you want to take your business, such as going public or transitioning the management once the company is established. Yet, there is more to finding the right accounting service than just having facts about your business plan to share with your accountant or bookkeeper. Before you take the step of looking for your accounting service, here are 6 steps to take so that you can maximize the benefits of using this service.
Step 1: Get your financials together
Accounting services for startups are focused on getting and keeping your finances in order. Before you hire your accounting service, make sure you have all the information about your transactions, including expenses and income. If you have R&D expenses, be sure that you note this for your accounting service. Doing so will help them to determine if you qualify for any tax breaks or grants for your R&D. Additionally, have a list of your bank accounts and any credit cards since your accounting service can connect with these and feed expenses right into their software.
Step 2: Depict your perfect virtual bookkeeper (know what you want!)
Revisit your business plan and know what you want to handle yourself versus what you want to outsource. Many accounting services for startups offer a variety of options, but it is important to know what options your business needs right now. By describing your perfect virtual bookkeeper, you get to find the right accounting service with those options available. Still, you don't want to turn everything over to your accounting service. Use financial reports provided on a monthly basis to keep up-to-date with how your business is performing. Putting an accounting service in place means you have the expertise to maintain your financials as transactions increase and your focus needs to shift to other aspects of your business.
Step 3: Learn your virtual bookkeeping options
There are many resources out there discussing what different accounting services for startups offer. Take the time to do your research and learn about what services and options are available. Even if you don't need specific options right now, you want to be sure that your service can grow with your company as it transitions away from being a startup.
Step 4: Meet and get pricing from multiple options
Every accounting service highlights the best outcomes and the benefits of its services. However, it might be difficult to tell if one service is a better fit for your business than another. So meet and get pricing from several accounting services for startups. Make sure that you ask questions about their services to get a clear understanding of what the pricing actually covers. That can make it easier to determine which of the quotes provides the best pricing and services for your business.
Step 5: Evaluate your top options
Create a spreadsheet listing the services you want versus the options offered by each of the accounting services you researched. Using your quotes, fill in the spreadsheet so you can compare your options effectively. The top choices will become apparent, making it easier for you to decide which one works best for your team. This analysis should include growth options and whether there are opportunities for consultation, as well as if they are experienced in working with startups.
Step 6: Go with your "most perfect" option
After all the evaluation of your options, pick your "most perfect" choice, based upon your requirements, budget, and available expertise. Once you make your decision, work with them to create processes and procedures that lay a solid foundation for your startup.
In Summary
Startups bring a variety of opportunities to build a business based upon your unique product or service. But to be successful, you need to stay on top of the finances. With the right accounting service partner, you will have the tools necessary to keep your financial house in order. Remember, a startup with expenses and income, no matter how limited, needs an accounting service. Use these tips to find the right one for your business today!